NEW!!!! Southern Chicken Pie
Our Chicken Pie is mild in heat, but loaded with flavor, rapidly becoming one of our most popular pies. The classic combination of Southern Seasonings in this new one will have you craving more!
Beef and Pork Meat Pies (Empanadas)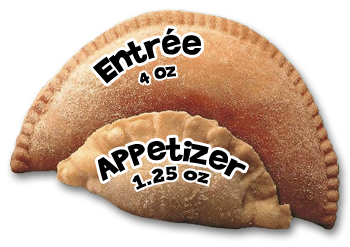 The Original Natchitoches Meat Pie is a beef and pork pie with moderately spicy seasonings.
The Original Natchitoches Spicy Meat Pie has additional cayenne for that extra kick.
The New Orleans Style Meat Pie is all lean beef and moderately spicy.
Seafood Pies (Empanadas)
The Crawfish Pie is like crawfish etouffee in a pie crust…crawfish, rice, special seasonings, and cream of mushroom…a little spicy.

Breakfast Pies (Empanadas)
Chorizo with Egg & Jalapenos—Chorizo seasoned ground pork with egg and jalapenos—a spicy morning wake up! A fantastic flavor with spice that hits the back of the mouth.
Sausage, Egg & Cheese—Mild sausage seasoned ground pork with egg and cheese—a great start to the morning or a late night snack.
Call 1-800-955-4610 for availability of products not listed in our shopping cart.
Why Buy a Delicious Meat Pie?
Not Your Average Pie!
Our pies (empanadas)—delicious fillings encased in delicate dough—make wonderful entrées and appetizers for every occasion! Our entrée line is a 4.0 oz pie/empanada, and our appetizer (or mini) is a 1.0 oz pie.

From Hot Box to White Table Cloth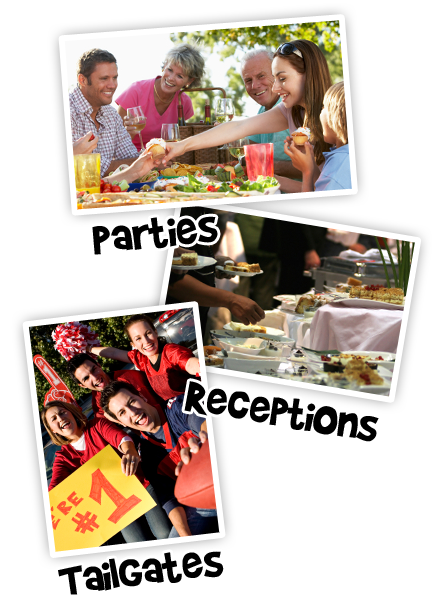 Whether it's breakfast, lunch, dinner or dessert a Natchitoches Meat Pie is right at home for any occasion or locale, including:
Casinos
Convenience stores
Country clubs
Schools, day care centers
Nursing homes/assisted living facilities
Caterers
Colleges
Restaurants
Sports bars
Hospitals

Cafeterias
Banquets
Wedding receptions, showers, anniversaries, parties
Sports arenas
Holiday parties & gifts
Mardi Gras
Graduation parties
Even the Southern fall classic—tailgate parties!
And the list goes on and on!
Delicious baked or fried!

Cooking Instructions
(Cook all sizes from frozen state)
Baking
Large Pies:
Preheat oven to 350 degrees. Spray baking sheet with cooking spray. Also spray each pie. Bake for about 25 minutes, until center is hot. Pies will turn a light golden brown.
Mini Pies:
Preheat oven to 350 degrees. Prepare and bake as above, for 20-25 minutes.
Frying
Large Pies:
Heat oil to 375 degrees. Carefully place pies in oil and fry for 7-8 minutes, until golden brown. Remove from oil and place on absorbent paper to cool.
Mini Pies:
Same as above, except for about 5 minutes, or until golden brown.